As far as I know the tool resets all lights, however, it is possible and very easy to reset the lights without an expensive tool. I myself use this trick and it is completely harmless to your vehicle.
here is a guide for this if you want to save your money:
http://www.unofficialbmw.com/e36/electr ... ights.html
Basically, all you have to do it get a wire that is somewhere around a foot long and touch pin-7 to a ground spot anywhere on the car (this will not shock you in anyway, I did this with a paper clip
). Here is a diagram showing where you can find pin-7 for a 15-pin & 20-pin data connector point: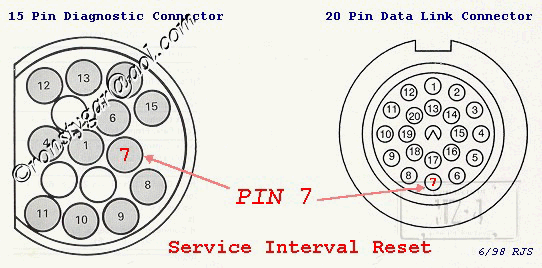 If you have the 20-pin connector, just remember that you want to ground out the pin that is located on the edge of the connector and directly inline with the 'packman' shaped center cut-out. Also, if you have the 20-pin data connector then pin number 19 is a ground point, so you can touch and hold a connection between pin-7 and pin-19 for 3 seconds it resets your oil light, if you do it again and hold for 9 seconds then it resets your inspection light (which I would think would fix your airbag light). If you have the 15-pin data connector then pin-1 is the ground pin and you can conenct it to pin-7 to ground it out, same amount of time applies here for oil service and inspection resets.
List of pin connections:
let me know if you have any other questions about this.